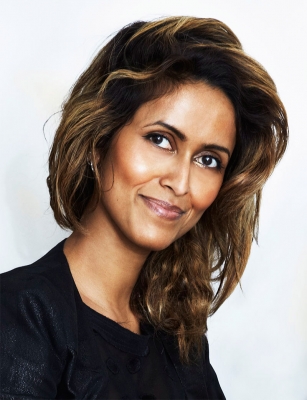 Photographer Anitta Behrendt // About
Anitta Behrendt took her degree in photography in the year 2000 and she has worked as a qualified and independent photographer ever since, first in New York and now based in Copenhagen. Her range of work includes fashion, interior decoration, food, portraits and everything in between. She shoots covers and stories for leading magazines, publishers, companies and a wide range of clients nationally and internationally. Anitta Behrendt works independently but if the task demands she calls upon a broad network of competent freelance teams.
"I love stepping in to a room and discover the best and most interesting angles and I thrive to tell a good story in pictures. The sensuality and play with lights and shadows on the way towards the final result is very important to me. It is first and foremost imperative to me that my clients feel safe around me and my work. I therefore do the digital imaging myself in order to put the finishing touch to my photos." – Photographer Anitta Behrendt
Magazines // Anitta Behrendt's work includes covers for the majority of the leading Danish lifestyle magazines and numerous of editorial articles about interior design for both Danish and foreign media. Some examples are Bolig Magasinet DK, ALT Interiør DK, BoligLiv DK, MAD&Bolig DK, ALT for damerne DK, Femina DK, Eurowoman DK, Børsen DK, ROM 123 NO, Deko Magazine FIN, Rum Hemma SE , Couch GE, Schönen Wohnen GE, Casa Facile IT, Home Beautiful AUS, Kotivinkki FIN, Margrite NL etc.
Books // Anitta Behrendt is the photographer and co-writer of the book "Kunsthåndværkerhjem' ('Arts and Crafts homes') 2016, publisher Turbine. In addition to this she has been co-writer of the book about interior decoration "Forvandlinger I boligen" 2012, publisher Gyldendal and she has worked on books about food and childrens' books for publisher Carlsen, Lindhardt & Ringhof.
Lookbooks & catalogues  // Anitta Behrendt has a distinct sense to accentuate and enhance a visual identity and she photographs for a wide range of brands within the design industry.
Portraits // Anitta Behrendt shoots professional portraits for articles, editorial features and companies – always with focus on the client and on creating confidence around the situation and the task at hand.